Adoption Name: Leia bonded pair with Solo
Click on a photo for larger view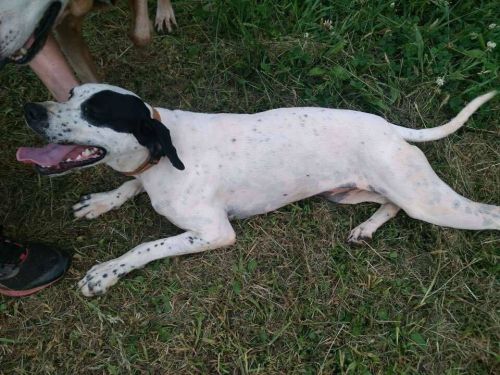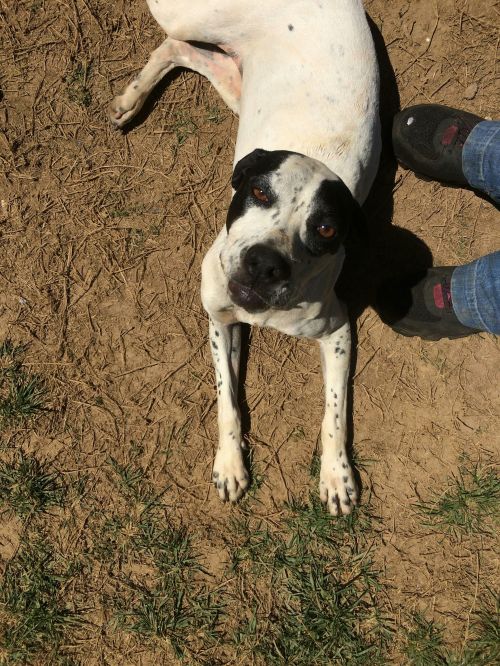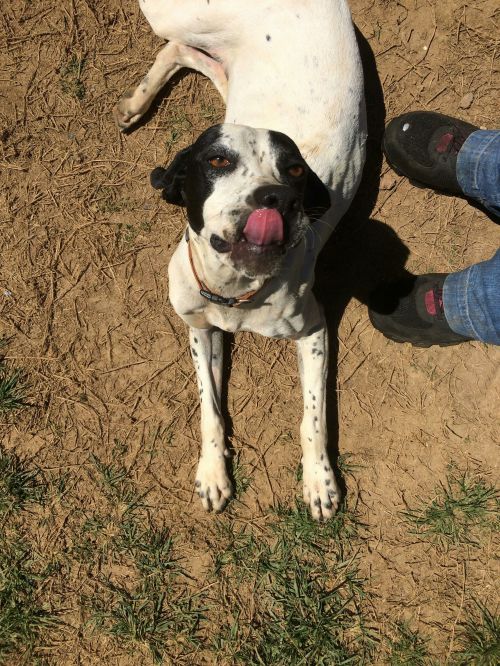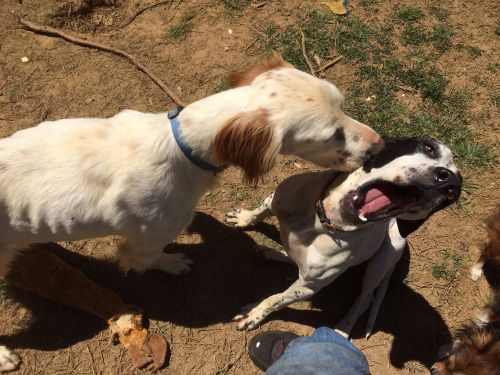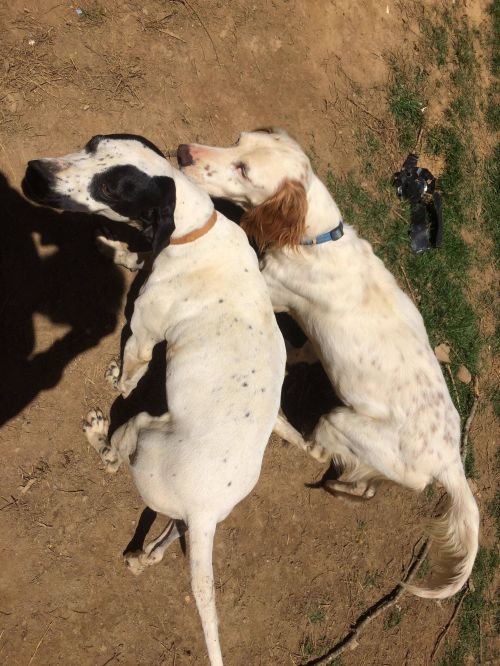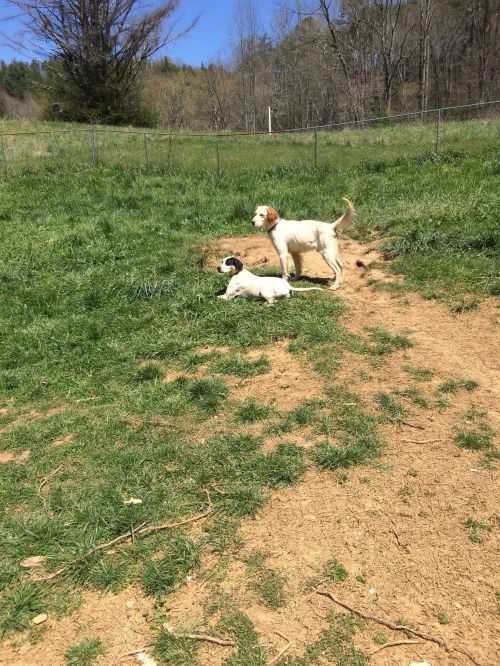 Breed: English Pointer
Age: Adult
Sex: Female
Size: Medium
Updated: 04/05/18
Description and Additional Information:
My name is Leia, I am around 3 yrs old. I love to play and run. I am a happy go lucky girl who really loves life. I have learned to play with toys and I love to have them in my mouth, I think it helps me feel safe. I am crate trained and I am house broken. I walk good on a leash, but i do need a harness. I have even had a couple of obidience classes. I sit and lay down very well. I enjoy playing catch. I play a little to rough with cats. I am not meaning to hurt them I just love a little too hard. So a home with dog experienced kitties might be ok. I do well with larger children. I think I play hard for smaller children. Before I came to my foster home I had never been in a house before. My foster mom thinks that I had never really been handled much and had very little human interaction before. I am a soft dog and learn quickly when you take the time with me. I am constantly looking for feedback on my behavior from my foster Mom. I had zero manners when I arrived. I think I have a few now but am ready to learn more. I am smart and very treat motivated. A Birddog savvy person would be great for me. Aren't you ready for a girl to play catch with? Maybe a hunting buddy or agility parnter.. if so im your gal.. If you are interested in adopting Leia or another OESR dog, you must complete the application process at www.oesr.org. We will not be able to answer your questions about this dog until you have completed the application process and are approved to adopt. All adoptive homes must have a fenced yard or other type of containment or boundaries for the dog. Vet and personal reference checks as well as a home visit will be conducted prior to final adoption approval for all OESR dogs. Adoption fees range from 250.00 to 395.00
Spayed / Neutered
Has Current Shots
House Trained
View Leia bonded pair with Solo's Petfinder Profile to view additional information
Videos of Leia bonded pair with Solo in action (if available):
No Videos are available
Apply Now to Adopt Leia bonded pair with Solo!