Adoption Name: Mooch no longer accepting applications
Click on a photo for larger view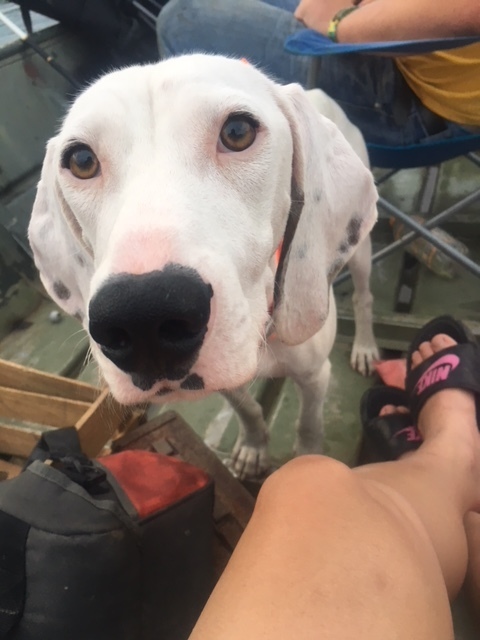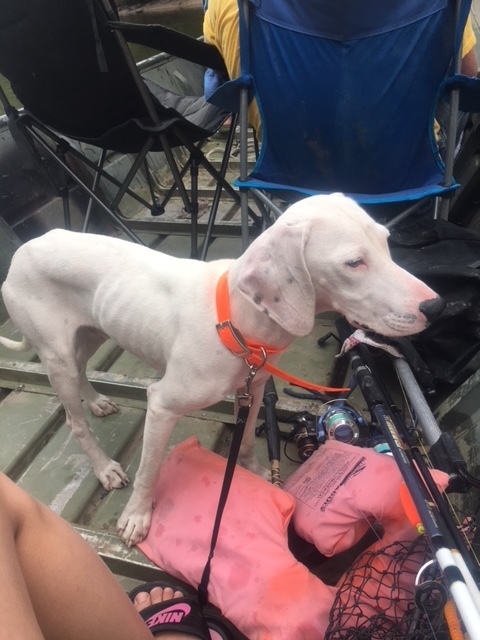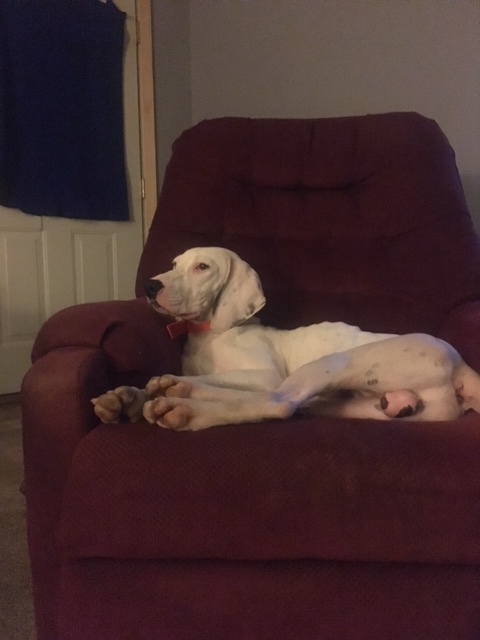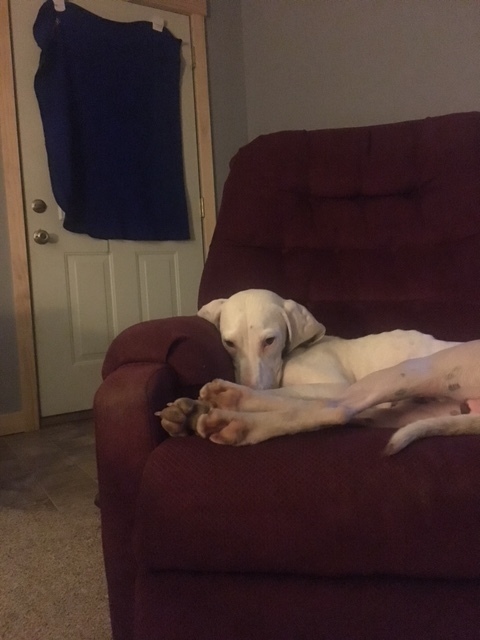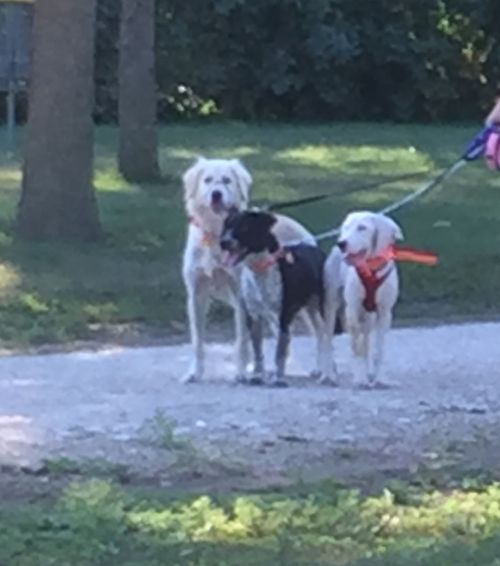 Breed: English Pointer, Hound
Age: Young
Sex: Male
Size: Medium
Updated: 08/23/18
Description and Additional Information:
Meet Mooch, Mooch is a 1 year old pointer mix that was found in a Missouri shipyard with two buddy's, dumped by his people, full of worms and extremely thin. All that aside mooch is thriving in his foster home! Mooch has been learning manners and to come when his name is called, Mooch LOVES treats, and will go through any hoop to be able to get one! Mooch is completely house and kennel trained, although he doesn't like his kennel he'd rather be with his people, he does tolerate it. Mooch is a picky boy, when I say picky I don't mean with his food or treats but with where he will sleep and what he needs to sleep, mooch WILL NOT sleep in his kennel if it just has towels of sheets! He must have a large fluffy dog bed and his raccoon dog toy tin order to fall sleep, he's a crazy boy! Mr. Mooch does well with dogs, cats, children and all adults! As long as he's getting attention this boy does not care! If you are interested in adopting Mooch or another OESR dog, you must complete the application process at www.oesr.org. We will not be able to answer your questions about this dog until you have completed the application process and are approved to adopt. All adoptive homes must have a fenced yard or other type of containment or boundaries for the dog. Vet and personal reference checks as well as a home visit will be conducted prior to final adoption approval for all OESR dogs. Adoption fees range from 250.00 to 395.00
Spayed / Neutered
Has Current Shots
House Trained
View Mooch no longer accepting applications's Petfinder Profile to view additional information
Videos of Mooch no longer accepting applications in action (if available):
No Videos are available
Apply Now to Adopt Mooch no longer accepting applications!