Adoption Name: Simone- sponsored adoption
Click on a photo for larger view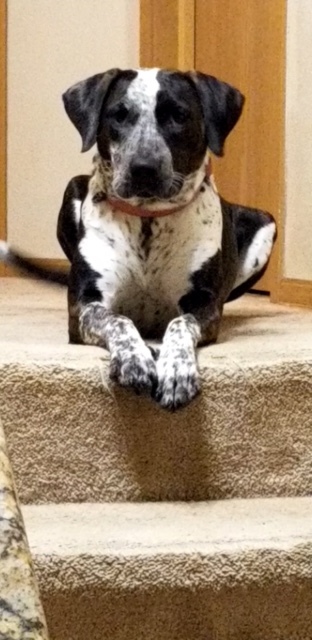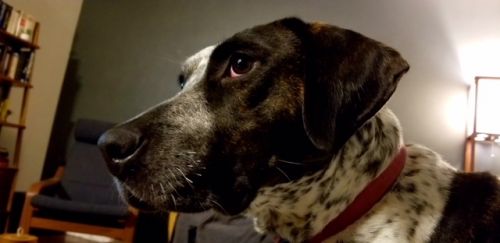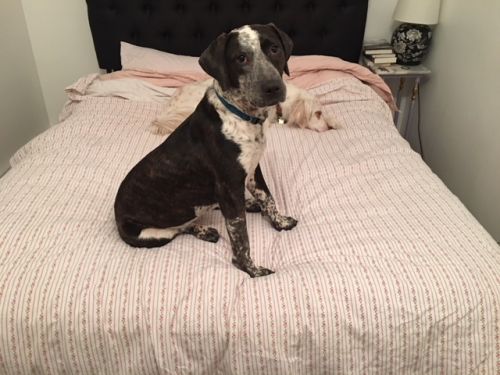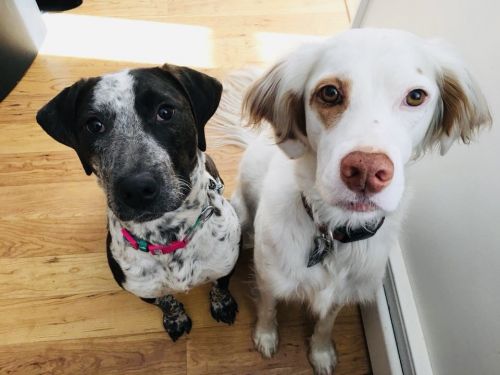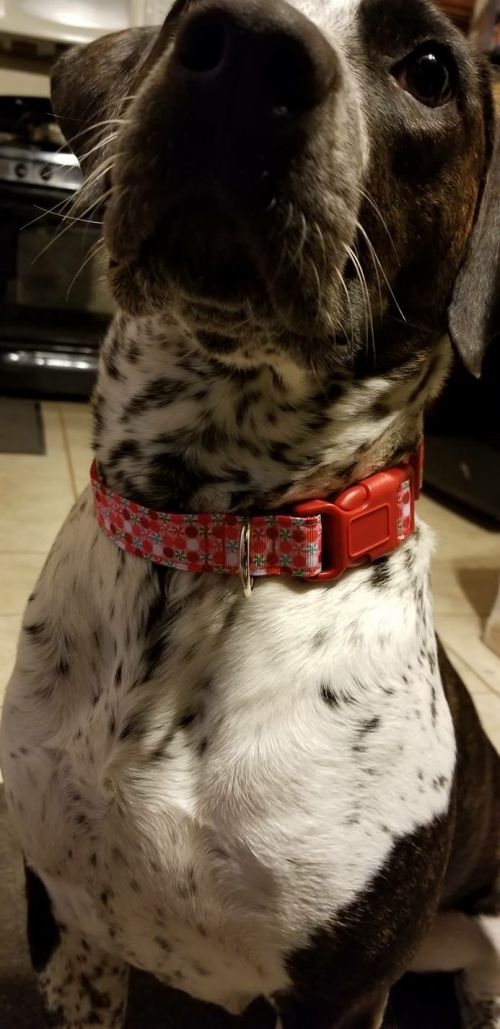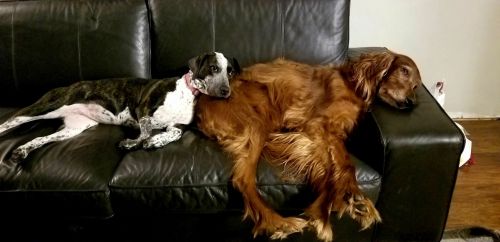 Breed: Hound
Age: Adult
Sex: Female
Size: Medium
Updated: 09/12/18
Description and Additional Information:
Simone is a special female hound mix AND she has a secret admirer who has sponsored her adoption. Her road hasn't been an easy one but she sure has come far! Simone is a young hound mix (2 years old) who is full of energy. She gets the zoomies when she first gets out of her crate, loves to play tug with her foster family, and is pretty good at fetch. She loves her foster (dog) brother and tries her hardest to get him to play but usually he tries his hardest to ignore her. Simone is a total velcro dog; she absolutely never leaves her foster dad's side and loves to give kisses until you stop her. If she gets too excited she will start mouthing but will stop immediately when told no. She is affectionate towards her foster (human) brother but doesn't follow him around the way she does her foster dad. Simone is great with older kids but NO toddlers or younger children because she is so rambunctious – she would knock them over. Simone does great with other dogs when they are at the dog park and nobody is restrained. She is leash reactive and will absolutely need to go to an adoptive home that has the experience and the time to help her work through this, or the willingness to seek out a professional trainer. She does not do well in a busy city environment for this reason and her walks with her foster dad are usually late at night or early in the morning to minimize encounters with other dogs while on leash. She is getting better when she is looking out the window and sees a dog walking by; now it is usually a small woof or two. Simone needs a 6 ft fence. She loves to play in the yard, but will jump a fence if given the chance. She chases cats that stray into the yard, as well as being very much into birds so a home with no small animals. Simon hasn't had an accident in house or crate in months, and she can do 8 hours in the crate if needed on rare occasion. She will crate on command and doesn't get stressed while inside. She self-soothes by chewing, so hard rubber and hard chews are needed; soft toys are shredded. Simone can be jealous and possessive of "her" human but this has also improved. She is wonderful and super sweet dog. She just needs to find her match. If you are interested in adopting Simone or another OESR dog, you must complete the application process at www.oesr.org. We will not be able to answer your questions about this dog until he has been assessed at which time the information will be available here or on our website. All adoptive homes must have a fenced yard or other type of containment or boundaries for the dog. Vet and personal reference checks as well as a home visit will be conducted prior to final adoption approval for all OESR dogs. Simone's adoption fee is waived.
View Simone- sponsored adoption's Petfinder Profile to view additional information
Videos of Simone- sponsored adoption in action (if available):
No Videos are available
Apply Now to Adopt Simone- sponsored adoption!