Adoption Name: Bella no longer accepting apps
Click on a photo for larger view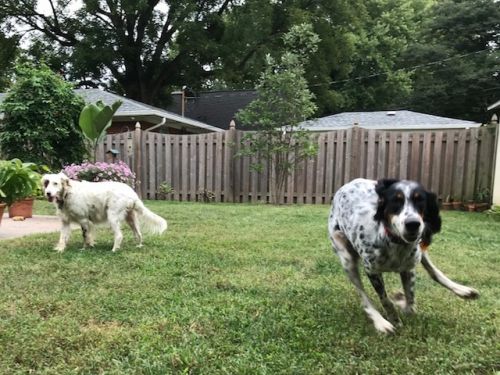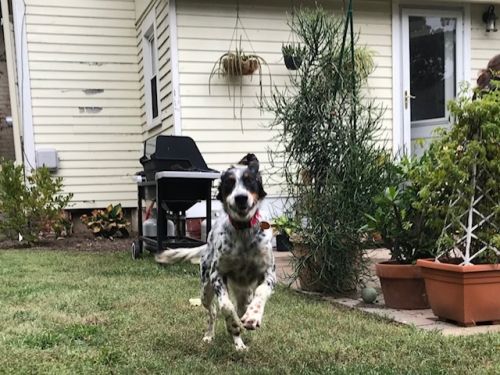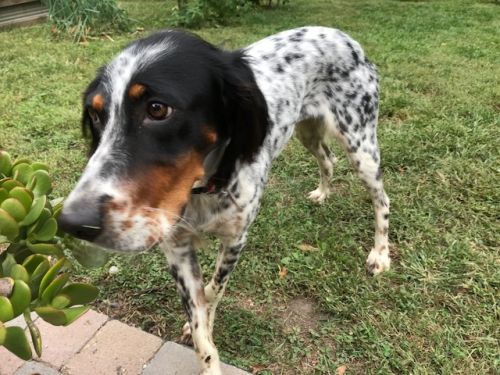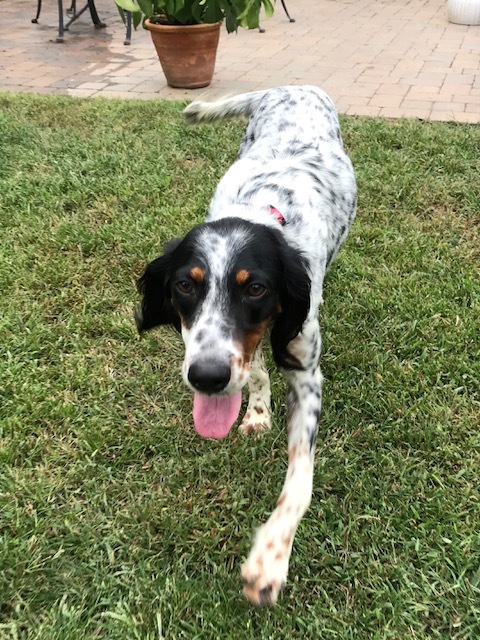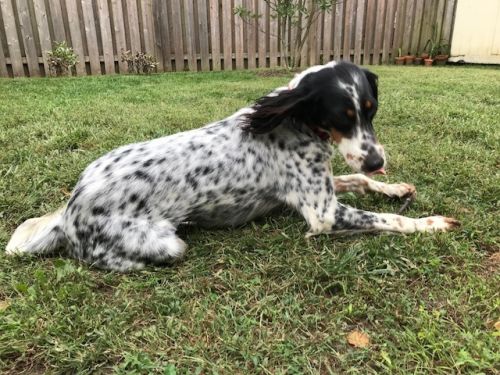 Breed: English Setter
Age: Adult
Sex: Female
Size: Medium
Updated: 09/24/18
Description and Additional Information:
Meet Bella! Bella is a young, medium sized, female English Setter, and a complete snuggler. Bella loves nothing more than curling up close to someone in her foster family for lots of affection. She is adorable and so very sweet! She enjoys running around in our backyard and playing with her foster sibling dog, Ellie. Bella is curious about our cats and wants to play with one of them but doesn't yet understand that she is a lot bigger than him, and she avoids the other, because he has hissed at her. She is not aggressive toward them at all. Bella is crate trained and has had no accidents so far in her crate, and no accidents in our house when hanging out inside. She enjoys walking on her leash but could benefit from an obedience class to work on pulling. Bella is a very funny dog and is currently learning how to navigate running up and down stairs. She would be wonderful for someone wanting to open their home and heart to an amazing dog! If you are interested in adopting him or another OESR dog, you must complete the application process at www.oesr.org. We will not be able to answer your questions about this dog until you have completed the application process and are approved to adopt. All adoptive homes must have a fenced yard or other type of containment or boundaries for the dog. Vet and personal reference checks as well as a home visit will be conducted prior to final adoption approval for all OESR dogs. Adoption fees range from 250.00 to 395.00
Spayed / Neutered
Has Current Shots
House Trained
View Bella no longer accepting apps's Petfinder Profile to view additional information
Videos of Bella no longer accepting apps in action (if available):
No Videos are available
Apply Now to Adopt Bella no longer accepting apps!