Adoption Name: Maggie May
Click on a photo for larger view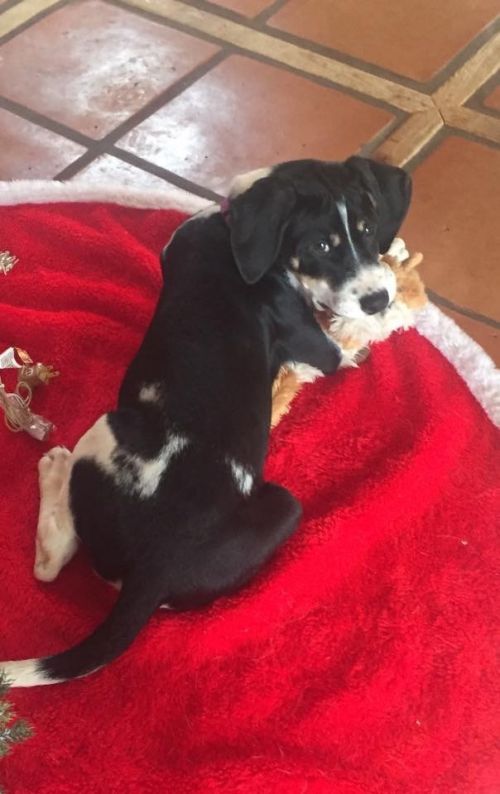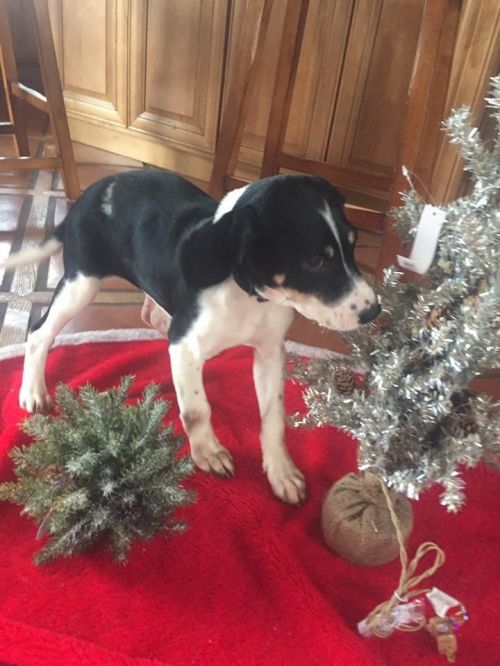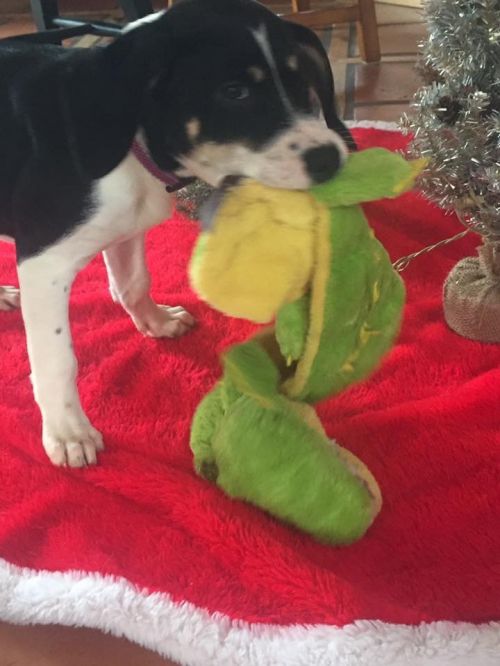 Breed: Labrador Retriever, Pointer
Age: Baby
Sex: Female
Size: Medium
Updated: 12/14/18
Description and Additional Information:
Maggie May is part of the OESR Fab Five. Maggie May is curious and always into something! Her little eyebrows are full of character and she is our only Tri color puppy. She is very independent unlike her little sister Daisy. Somewhat mischievous, Maggie May is curious and quick. Maggie May does well keeping her crate clean and is looking for equally adventurous humans! Applications are being accepted for Maggie May. However, transport coordination will not be offered until after December 26, 2018. If you are interested in adopting this puppy or another OESR dog, you must complete the application process at www.oesr.org. We will not be able to answer your questions about this dog until he/she has been assessed at which time the information will be available here or on our website. All adoptive homes must have a fenced yard or other type of containment or boundaries for the dog. Vet and personal reference checks as well as a home visit will be conducted prior to final adoption approval for all OESR dogs. Adoption fee is $395.00 for unaltered pups with $25.00 rebate for proof of spay/neuter and $25.00 rebate for proof of microchip.
Has Current Shots
House Trained
View Maggie May's Petfinder Profile to view additional information
Videos of Maggie May in action (if available):
No Videos are available
Apply Now to Adopt Maggie May!