Adoption Name: Huckleberry
Click on a photo for larger view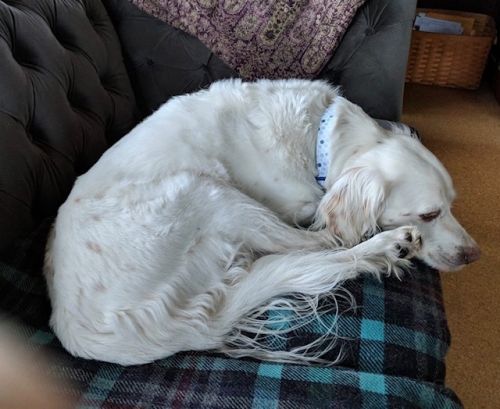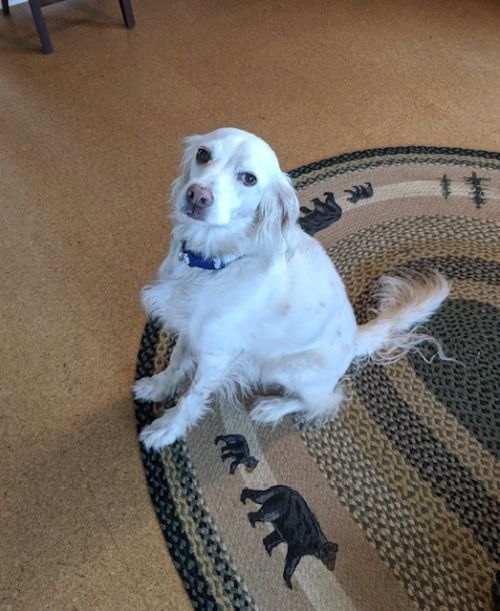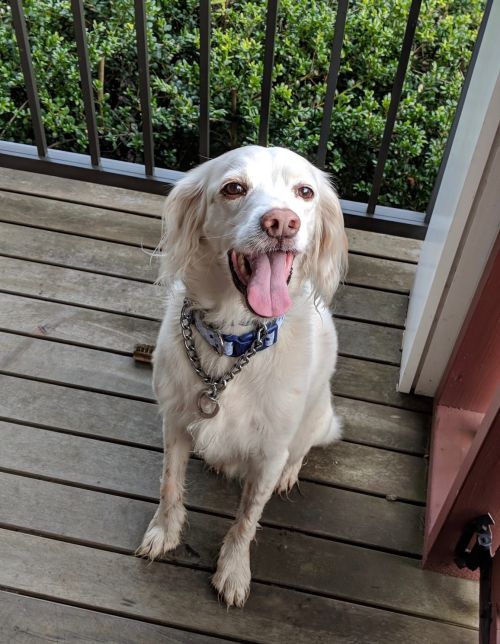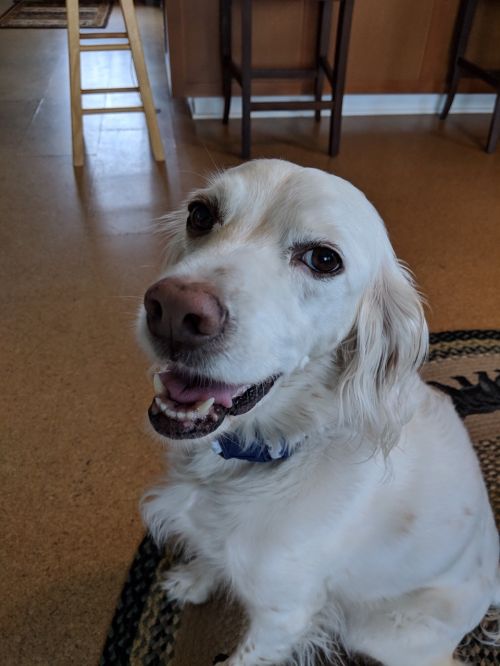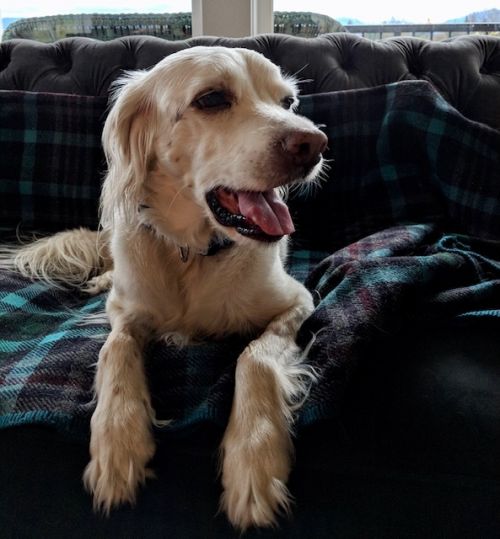 Breed: English Setter
Age: Adult
Sex: Male
Size: Medium
Updated: 12/17/18
Description and Additional Information:
Greetings! My name is Huckleberry, "Huck" for short. I've been with my foster for a few weeks now and I'm ready to be shared! Huck is a mild mannered, sweet older setter. He does well in social settings and being around people. He does not do well with small humans and must be introduced respectfully and slowly to other dogs. Small children and toddlers make him nervous and would do best in a home with calm adults. Huck may benefit from having calm canine companion who could help him stay active, if it is the right dog. Huck is very relaxed and well behaved. He enjoys daily walks and is not overly ambitious. He likes the quiet and does well as an "office" pup when working from home. Huck rides well in a car but barks occasionally when left for longer than just for a few minutes. He wants to be by his human. Huck does very well when left alone at home and has been alone for several hours with no issues. He and his foster sibling do very well together. They have access to the whole house and are totally trustworthy! Huck's ideal home would be a quiet one with no children and perhaps a canine companion. He very much wants to be close. He loves to snuggle, sleep on the couch and typically sleeps with his foster. Huck has excellent recall and plays with his foster female sibling often. At nine, Huck is looking for a forever human who has love to give in a quiet setting with outings suited to his personality. Other photos will be available soon. If you are interested in adopting Huck or another OESR dog, you must complete the application process at www.oesr.org. We will not be able to answer all of your questions about this dog until you have completed the application process and are approved to adopt. All adoptive homes must have a fenced yard or other type of containment or boundaries for the dog. Vet and personal reference checks as well as a home visit will be conducted prior to final adoption approval for all OESR dogs. Adoption fees range from 250.00 to 395.00
Spayed / Neutered
Has Current Shots
House Trained
Not Good With Kids
View Huckleberry's Petfinder Profile to view additional information
Videos of Huckleberry in action (if available):
No Videos are available
Apply Now to Adopt Huckleberry!